Care for your employees' behavioral health

From trouble sleeping to work stress to anxiety to depression, we all have difficulty managing our emotions at times. It's part of being human. While 1 in 4 Americans face mental health challenges, most don't receive any professional help or end up with disjointed, ineffective, and overly expensive treatment. The existing healthcare system separates behavioral health from medical care, failing to provide for the aligned needs of the whole person. That's where Mindset by One Medical comes in.
Mindset by One Medical is an integrated, evidence-based behavioral health solution rooted in primary care to address whole-person health. Mindset by One Medical's aligned approach helps drive higher levels of employee wellbeing, engagement, productivity, and value.
Learn more about how One Medical can support your employees' mental health and physical wellbeing. Mindset by One Medical is a clinical program for employers with 100+ employees.
We offer mental health services that are fully integrated into our primary care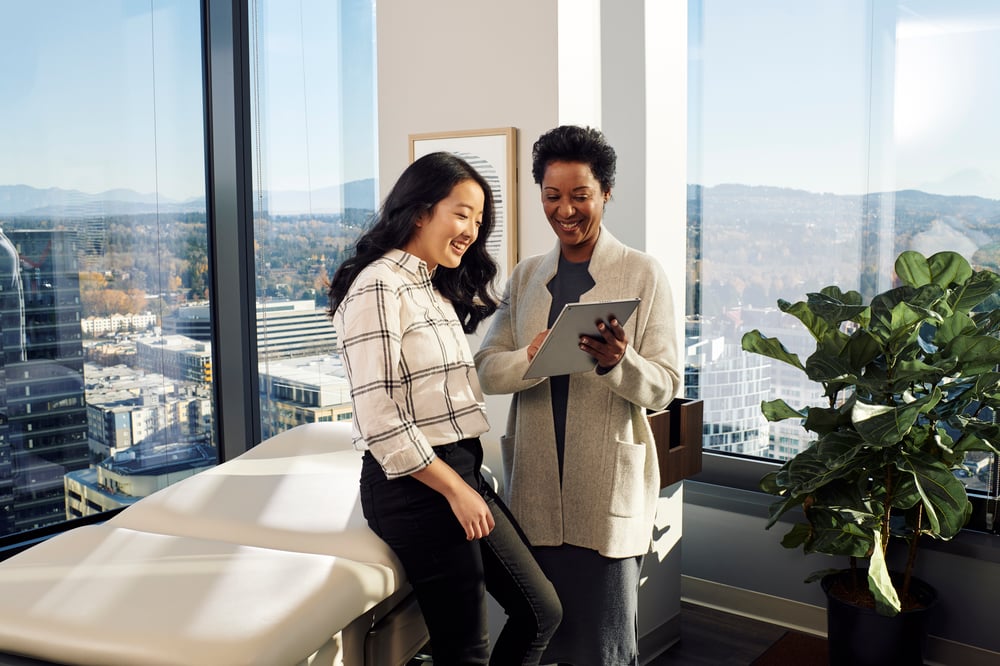 Core primary care
Our primary care providers proactively screen for existing and emerging issues using the PHQ-2 survey and can help with most common mental health concerns like managing stress, depression, anxiety, and insomnia, as well as diagnose more complex issues. A care plan may include lifestyle recommendations, medication, or in-network referrals.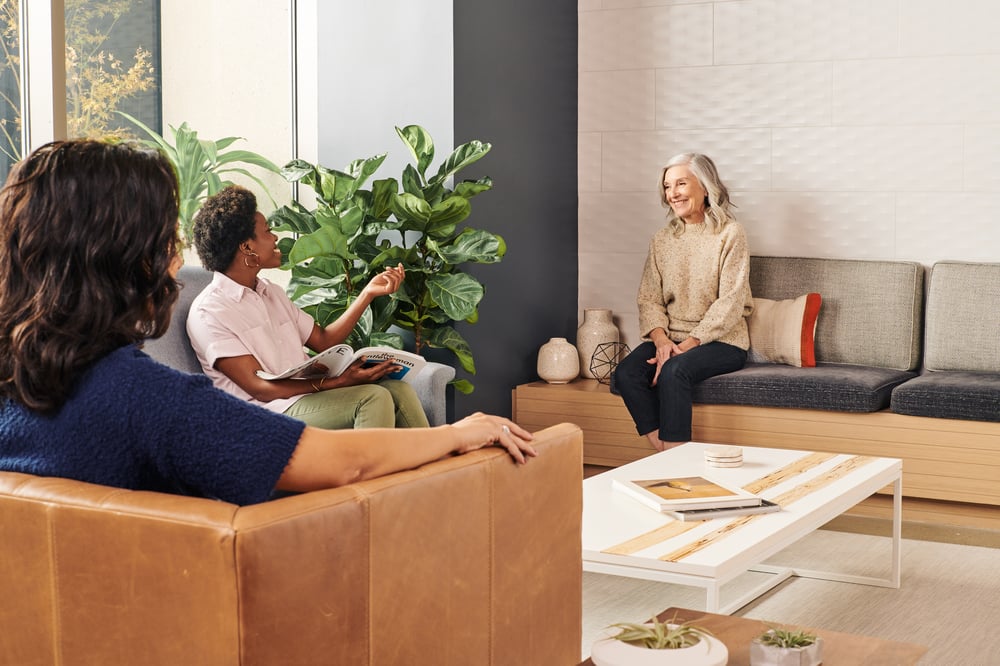 Wellness Series
Led by PCPs and health coaches, these multi-week workshops can help members reduce stress and anxiety, sleep better, improve their mood, and more — all in a supportive group setting both virtually and in person.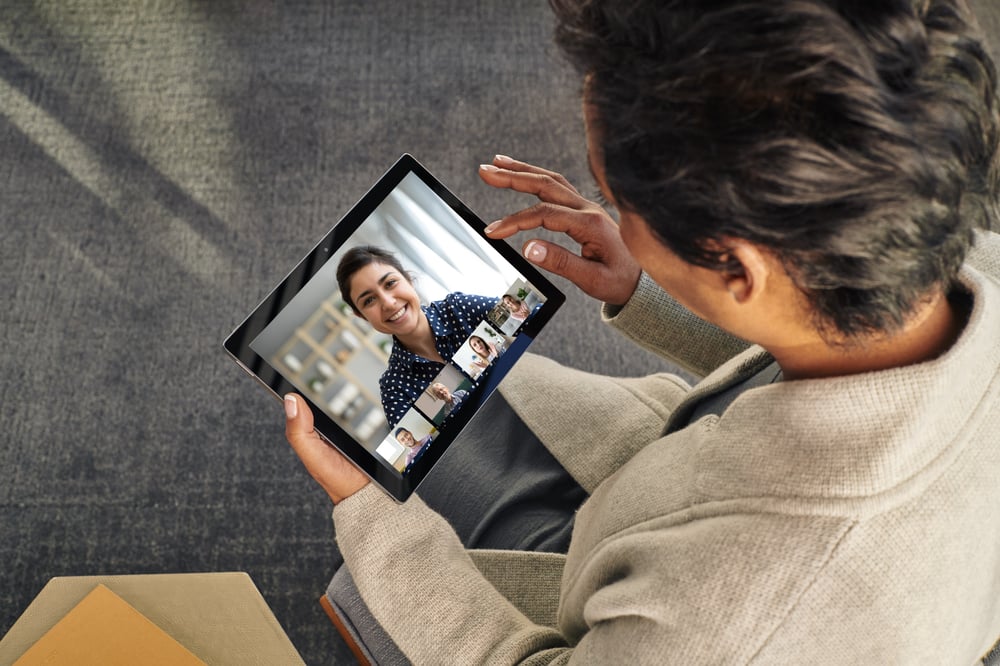 1:1 Virtual Therapy and Coaching
Fast, affordable, and convenient mental health care from in-network licensed therapists or certified behavior change coaches, all done virtually. Available for One Medical for Business partners via opt-in.
See how we helped Whitney take control of her anxiety
One Medical is your employees' healthcare home base

With mental health services seamlessly integrated into primary care, your employees aren't left to navigate the healthcare maze on their own. Our team can screen, diagnose, and treat everything from day-to-day stress to chronic conditions. A One Medical primary care provider serves as employees' first touchpoint — ruling out physical issues, helping develop a plan of action, and guiding them to the right kind of specialty care when needed.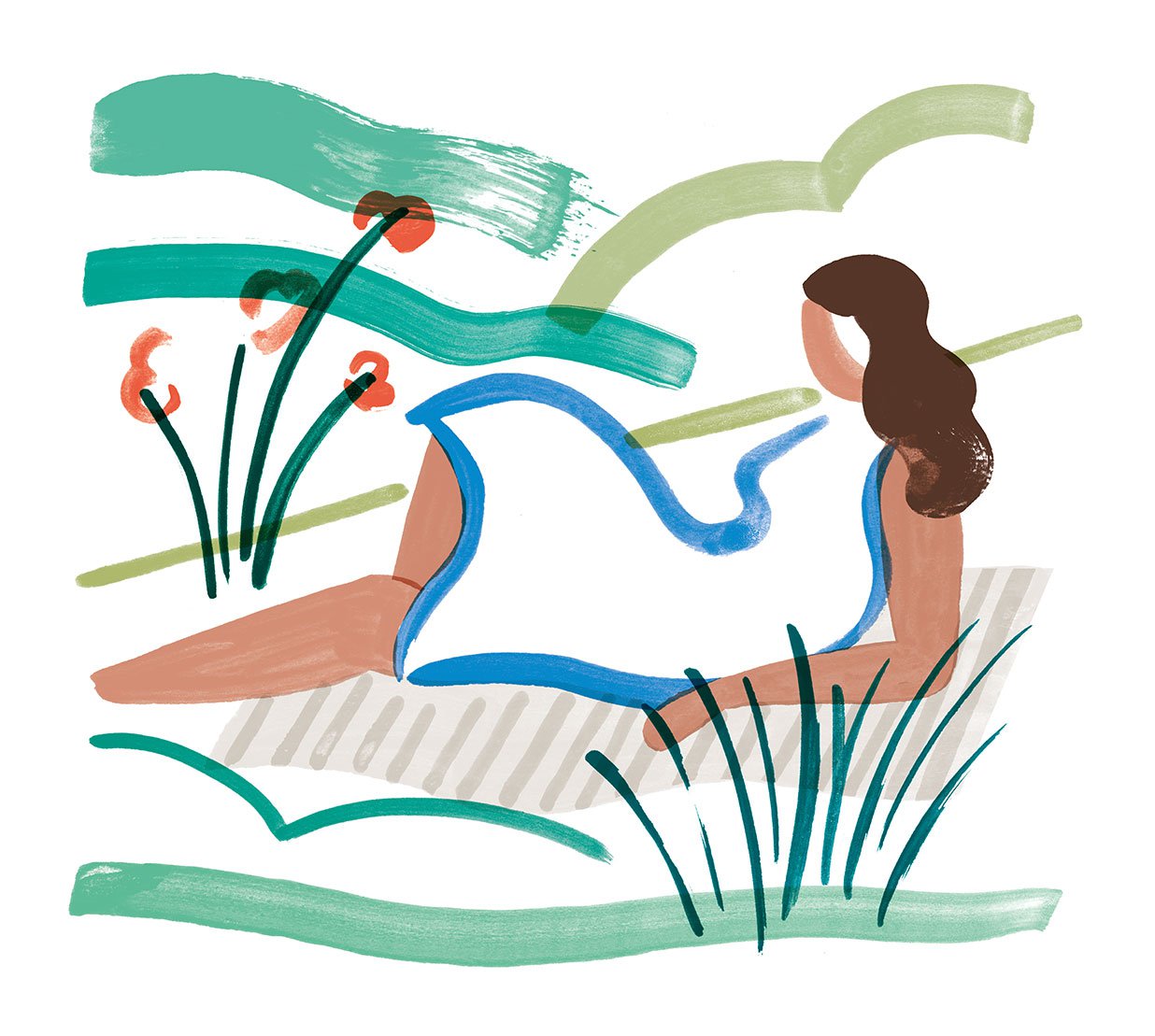 Get started with One Medical
Ready to learn more about One Medical mental health programs for employees?
About One Medical
One Medical is the fastest-growing primary care practice in the nation. We're a premium healthcare benefit that gives employees access to our network of near-site offices, 24/7 virtual care, and onsite wellness centers. We focus on delivering a modern, people-centered healthcare experience that employees love.
Visit onemedical.com/business to learn more.